PO Box 109
Celina, OH 45822
NEW PHONE NUMBER - 419-204-6319
www.TravelWithChoice.com
Email - travelwithchoice@gmail.com
Connie Boeke - cboeke.choicetravel@gmail.com
Trip Registration Form Travel Protection Policy
Physical Address - 210 W Market St, Celina, OH - Across from the Chase Bank office
ALL JULY, AUGUST & SEPTEMBER 2020 TRIPS HAVE BEEN CANCELLED DUE TO COVID 19
COVID 19 - NOTICE - I am working with the agencies involved with all upcoming trips and I will be contacting passengers as I find out about the status of each trip. I know most of them are working on getting the events rescheduled if possible. So far, full refunds have been given for any cancelled trips due to COVID 19. ALL PRICES AND ITINERARIES ARE SUBJECT TO CHANGE DUE TO COVID 19. Thanks for your patience and understanding and please STAY HEALTHY & SAFE!!
Monthly Casino Only Trip Flyer - ALL 2020 CASINO ONLY TRIPS HAVE BEEN CANCELLED
Friday - October 9, 2020 - $105
Buffet dinner and Jeanne Robertson Performance
at the Honeywell Center in Wabash, IN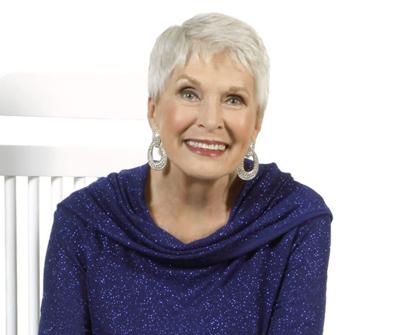 Kellogg Manor or Firekeepers Casino Soaring Eagle Casino Show at Zehnders
Tues - Wed, October 13-14 - $268 - Kellogg Manor $248 - Firekeepers
Lunch & Tour at Kellogg Manor or Firekeepers Casino - Overnight at Soaring Eagle Casino - Lunch and show at Zehnders in Frankenmuth
Holiday Lights and Shows and Queen Esther at Sight and Sound
Tues - Fri, November 17-20 - $TBA
Cambridge Dickens Village - Oglebay Festival of Lights - Hershey & Sweet Lights - Holiday Show at American Music Theater - Esther at Sight & Sound Theater
Its A Wonderful Life Peoria Festival of Lights and Kenny and Dolly Christmas
Wed - Friday, December 9-11, 2020 - $TBA
Lunch and It's a Wonderful Life at Beef & Boards in Indy - Peoria Festival of Lights Activities - Lunch and Dolly Parton and Kenny Rogers Christmas Tribute Show at Starved Rock Lodge
Itinerary coming soon!
Colorado Rockies, Rails and National Parks
September 19-27, 2021 - Call for Pricing - $100 per person discount if you pay by check
Rescheduled from September 20-28, 2020
9 day trip includes roundtrip airfare
2 Train Experiences - Durango & Silverton Railroad - Royal Gorge Railroad • 4 National Park Visits - Mesa Verde - Arches - Canyonlands - Great Sand Dunes Nat'l Park • Vail, CO • Dead Horse Point State Park • Garden of the Gods • U.S. Air Force Academy • U.S. Olympic Training Center
Click here to view video about this trip
Click here for more information